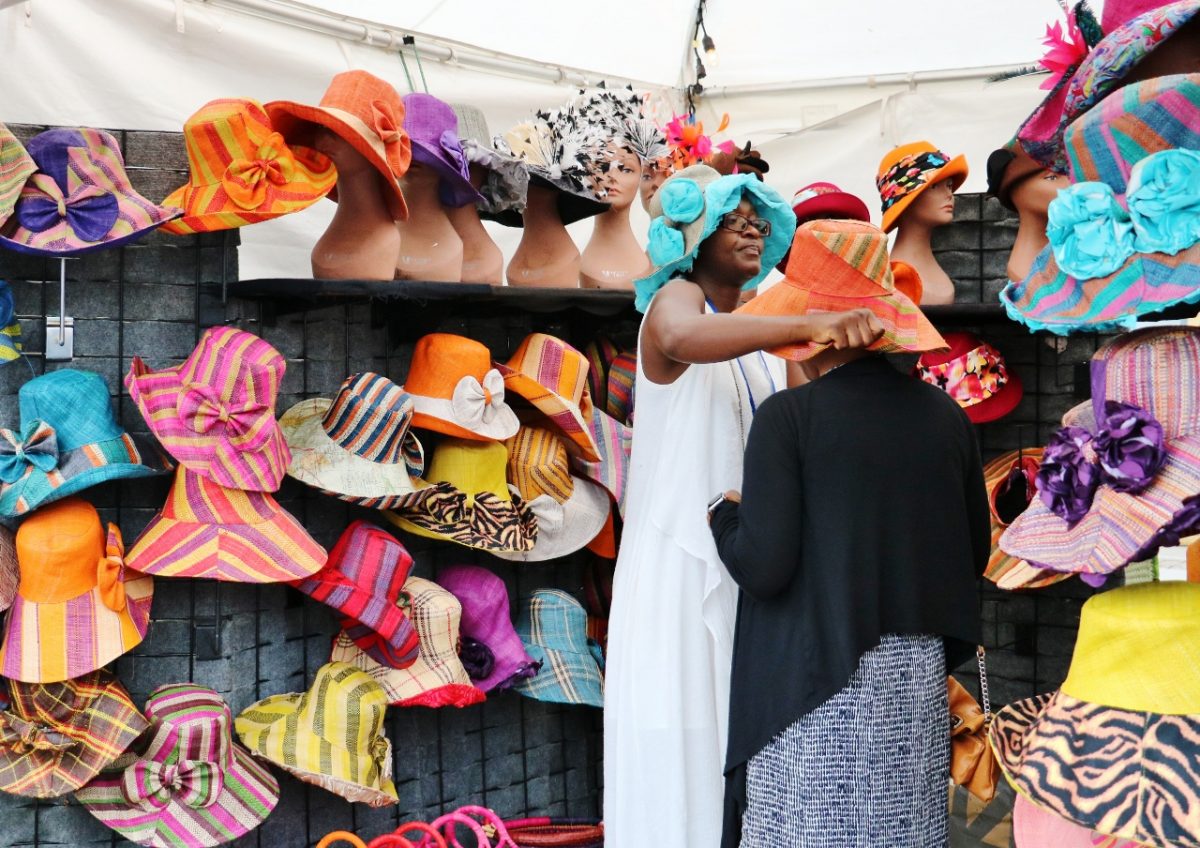 Ford Arts Beats & Eats celebrated its 21st year by bringing end of summer fun to the Detroit suburb of Royal Oak.
The bustling festival spanned four total days, extending through the holiday weekend and wrapping up on Labor Day Monday.
Several artists lined the streets with tent shops, showcasing everything from handcrafted treasures to lovely art prints. There was a little something for every art seeker such as jewelry, ceramic pottery, photographs, clothing, and anything in between.
The food was just as exciting with vendors serving up local cuisine, BBQ, as well as tastes from across the map.
Several stands served beverages as well, making a perfect addition to the hot days.
Music was a staple of the festival each day. A great deal of local talent was in the spotlight on many of the festival's smaller stages, with artists from several genres spanning all the way from bluegrass to electronic.
At the Michigan Lottery National Stage, several superstars made a stop such as AWOLNATION, Eddie Money, Matt Nathanson, Rival Sons, Ben Folds, and Everclear (to name a few).
Carnival rides and fun games were at different ends of the festival, filled with smiling families and little kids who were so happy to have won a prize.
Overall, this edition of Arts Beats & Eats was a resounding success, and always is the perfect way to wrap up the summer before children are heading back to school. As expected, the festival provided great family fun for all ages, great music, and unique art for the interested eye.
Festival review and photos by: Tiffany Cuthrell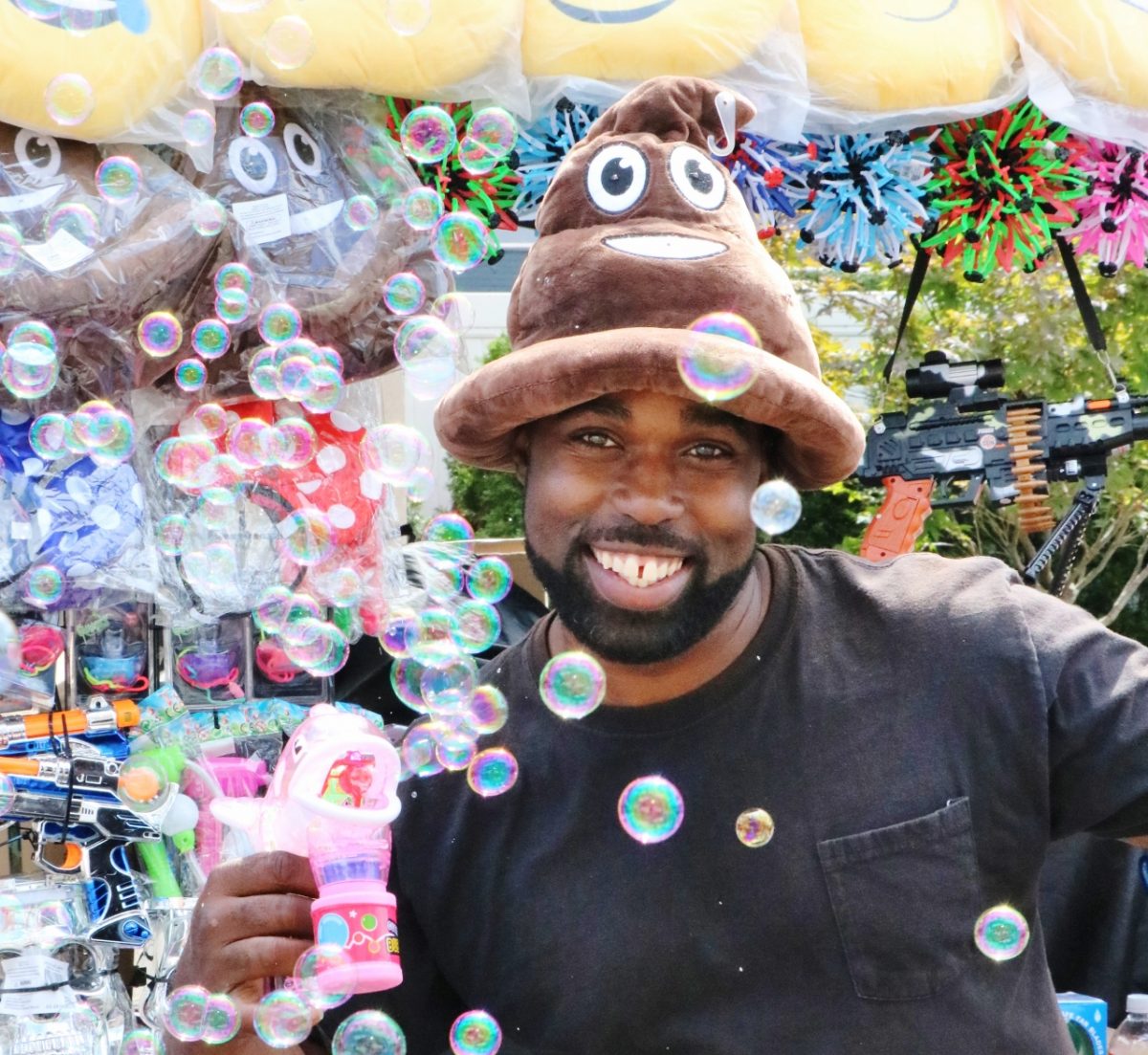 Ford Arts Beats & Eats is celebrating its 21st year of talent and fun, lighting up the Detroit suburb of downtown Royal Oak, Michigan.
Arts Beats & Eats is perpetually filled with great music, delicious food, and art from all over the map, surely supplying a little something for everyone.
With nine total stages on the docket, big names will hit the musical scene with the likes of AWOLNATION, Matt Nathanson, Everclear, Eddie Money, Rival Sons, Ben Folds, classic sounds from The Spinners, and so much more. Local metro Detroit area musicians will be showcased as well, further making Arts Beats & Eats an event the area can feel represented by and truly proud of. There will even be a Detroit Institute of Arts kids' stage, ensuring family fun for all ages.
Be sure to catch all of the action over Labor Day weekend, with Arts Beats & Eats spanning from Friday August 31st to Labor Day Monday September 3rd.
For full event details, visit the festival's website at http://artsbeatseats.com
Preview and featured photo by: Tiffany Cuthrell
Summerfest delighted fans from far and wide in its golden year over an eleven day span.
Buzzing with excited anticipation that had been building up for months on end, Milwaukee's highlight kicked off its festivities on Wednesday June 28th.
Despite some rain and severe storms, the festival partied on, not dampening acts like popstars Misterwives, or Red Hot Chili Peppers in the slightest.
With extremely reasonably priced tickets, giveaways, and promotions, the festival grounds were virtually packed each and every single day. Starting off admissions was a can drive – "stomp out hunger", trading non-perishables for those in need for tickets… Next up, throwback Thursday the 29th turned back the clock with half off drink prices, and classic bands from decades abound like Foghat, The Church, Fishbone, and many more. The festival also celebrated evening two with beautiful fireworks, set back a day due to the relentless storms. Other spotlight days celebrated seniors, veterans, families, purchases at Goodwill, and even Mountain Dew.
America's birthday found fans across the festival grounds decked out in red, white and blue ensembles of all kinds.
American Family Insurance Amphitheater, the festival's main stage, presented a wide variety from acts like legendary Paul Simon, Tom Petty & The Heartbreakers, Bob Dylan, Willie Nelson, country giant Luke Bryan, and powerful gal P!nk (to name a few). Ground stages presented up and coming artists, and well established acts from the festival's hometown of Milwaukee, as well as abroad.
Areas were set up to celebrate and commemorate the festival's 50th year, as well as a beautiful book on stands with photographs from over the years – 50 Years Of Smiles.
The festival had a little bit of fun for everybody, and folks of all ages. Special areas were set up for kids to play, get their faces painted, and even create unique tie dye. A sportszone highlighted everything from wrestling to BMX, while the Kohl's captivation station kept imaginations and explorations no further than fingertips away. Food of all varieties was plentiful at both stands and little shops, providing delicious tastes for just about any pallet – ice cream, BBQ, noodles, pretzels, and even a Wendy's.
Both a ferris wheel and skyglider provided high-flying views of the grounds.
Despite the first day of storms, overall, the weather was pristine with only one exceedingly hot day. An ever-flowing fountain provided cool relief, as did multiple beverage stops all around.
The festival wrapped up its final day on July 9th with bands like The Shins, The Spinners, and Walk Off The Earth.
Milwaukee's shining star certainly did not disappoint and brought a party for the record books in celebration of its 50th year. With an ever-growing array of variety and fun for fans, the sky's the limit for Summerfest's future. Here's looking forward to Summerfest 2018!
Words and photos by: Tiffany Cuthrell