Posts Tagged 'Frankenmuth'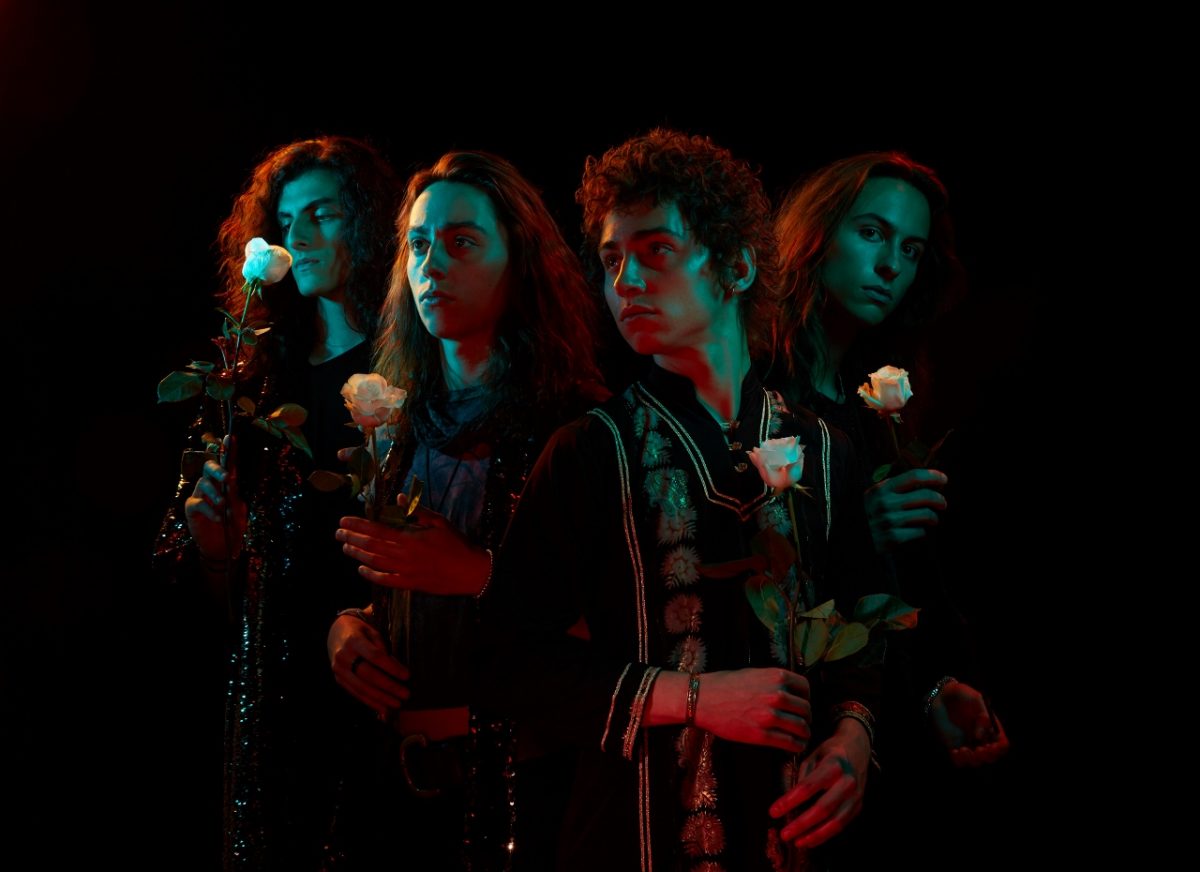 Michigan native rockers, Greta Van Fleet released an incredible new single, with the full support of the mitten state behind them. The single "When The Curtain Falls" dropped on Tuesday July 17th at midnight via the band's social media outlets.
With catchy riffs and powerful vocals, the Frankenmuth fellas present a track that does not disappoint, and sticks true to their sound. The band has been making waves with their undeniable throwback presence, selling out shows left and right.
The single is surely a sample of great things to come, as the band is set to release their debut full-length album at some point this summer.
Greta Van Fleet will be performing on "The Tonight Show With Jimmy Fallon" on Thursday July 26th.
Be sure to check out their performance, and stay tuned for more great music coming from a band that's certainly doing rock 'n roll right.
Review by Tiffany Cuthrell, photo by Travis Shinn
Michigan's own, Greta Van Fleet are making their presence heard through headphones, stereos, and telephone speakers everywhere.
The four piece band hails from the cozy town of Frankenmuth, with a powerful sound that juxtaposes the farmer feel of mid-Michigan.
Greta Van Fleet's debut EP, "Black Smoke Rising" was released on April 21st, 2017. Their lead single, "Highway Tune" was also featured on the Showtime smash hit show, "Shameless".
Their music has been present on local new rock alternative radio station, 89X, and the band will be making an appearance at 101.1 the WRIF's RIFF Fest on September 29th.
GVF will be joining headliners at WRIF Fest such as Rob Zombie, Five Finger Death Punch, and Halestorm.
The band will also be touring throughout the US and the UK into October.
Check them out at a venue near you!
Full tour dates below:
09/26: The Black Heart – London, UK
09/27: Boston Music Room – London, UK
09/29: WRIF RIFF Fest – Detroit, MI
09/30: WJJO – Sonic Boom Festival – Janesville, WI
10/01: Louder Than Life – Louisville, KY
10/03: Ottobar – Baltimore, MD
10/05: Funhouse at Mr. Smalls – Pittsburg, PA
10/06: Main Street Armory – Rochester, NY
10/07: Rock Allegiance – Camden, NJ
10/10: O'Connors Irish Pub – Clarksville, TN
10/11: SideTracks Music Hall – Huntsville, AL
10/12: One Eyed Jacks – New Orleans, LA
10/15: 97.1 The Eagle Freakers Ball – Frand Prairie, TX
10/19: The Troudbadour – Los Angeles, CA
10/20: Moroccan Lounge – Los Angeles, CA
10/21: Aftershock Festival – Sacramento, CA
10/23: Hawthore Theatre – Portland, OR
10/24: Tractor Tavern – Seattle, WA
10/29: The Troubadour – Los Angeles
10/30: The Troubadour – Los Angeles
11/01: The Realto Theatre – Tucson, AZ
11/30: Lincoln Hall, Chicago, IL
12/02: Sokol Auditorium – Omaha, NE
12/05: Bowery Ballroom – New York, NY
12/06: Bowery Ballroom – New York, NY
12/12: Capone's – Johnson City, TN
12/14: Delmar Hall – St. Louis, MO
12/15: Granada Theatre – Lawrence, KS
12/16: Wooly's – Des Moines, IA
12/18: Mercy Lounge – Nashville, TN
12/19: Mercy Lounge – Nashville, TN
Words by: Tiffany Cuthrell, photos courtesy of Ford Fairchild (featured) and Chris M. Junior (live)