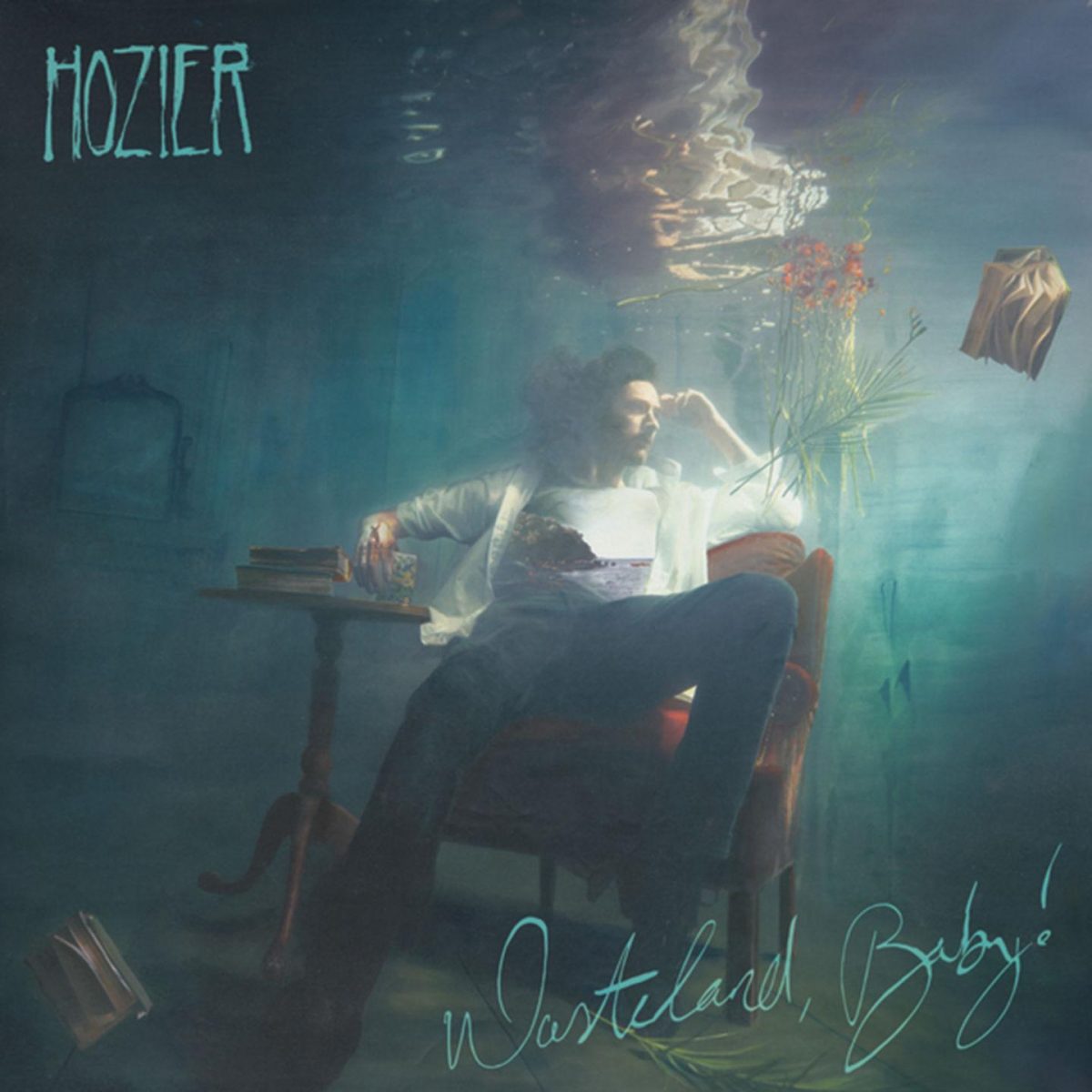 Incredible Irish songsmith Hozier has returned with a new album that is music to our ears.
Hozier is a gentleman who pulls from his roots… who appreciates the sounds that came before him, and that studious nature shows. Without question, "Wasteland, Baby!" is a nod to not only the greats, but his own evolution as an artist. "Wasteland, Baby!" is not an album that fears change, but instead embraces it. The instant gem is one that found Hozier exploring more layered and textured sounds. The album also pleasantly surprised me with Hozier's repeated use of the F word (bold and powerful, dear sir!). The lyrics touch on both dark and light subject matter, a perfect refrain for life itself.
Hozier's church was dismissed after the exhaustive touring that followed his 2014 debut album and (thank god) we are all in session, raising our musical hands again.
Up tempo tracks like "Almost (Sweet Music)" and "Nobody" get our feet tapping, and slower, sensual jams like "Movement" and hit right in the feels. No matter what the song, Hozier's undeniable talent shines through. His vocals soar the entire album, be it in a direct lyric, or a beautiful chorus of layered vocals.
In true Hozier fashion, "Wasteland, Baby!" is packed with exceptional lyrics, and musicality that can stand up to the best of the best.
Hozier poetically articulates love on the deepest level, better than most of us could, and our world is better for having his voice.
"There's no plan, there's no race to be run
The harder the pain honey, the sweeter the song
There's no plan, there's no kingdom to come
But I'll be your man if you've got love to get done"
The masterful musician's knowledge and respect for rock and blues shines throughout the album as well, especially with his shout out track, "Nina Cried Power". The album's lead single also features the tremendous Mavis Staples. Together they belt out an anthem for the ages, perfect for these tumultuous times we find ourselves in.
Hozier's homeland is well-represented through "Shrike"'s beautiful harmony.
"Remember me love when I'm reborn
as the shrike to your sharp and glorious thorn"
The album is perfect for a long walk, an evening at home, a night with your love, or a long drive… In other words, pretty much anything. Like his first album, the cover art is masterfully painted by Hozier's talented mother, Raine Hozier-Byrne.
Whether the album arrived at fan's doorsteps via post, our inboxes to download, or through a trip to our local record store, "Wasteland, Baby!" has absolutely been worth the five year wait.
Hozier will be touring the US throughout the summer. Whilst singing, stomping and strumming, he will make a stop at the Fillmore in Detroit on May 28th.
Tracklist:
1. Nina Cried Power
2. Almost (Sweet Music)
3. Movement
4. No Plan
5. Nobody
6. To Noise Making (Sing)
7. As It Was
8. Shrike
9. Talk
10. Be
11. Dinner & Diatribes
12. Would That I
13. Sunlight
14. Wasteland, Baby!
Album review by: Tiffany Cuthrell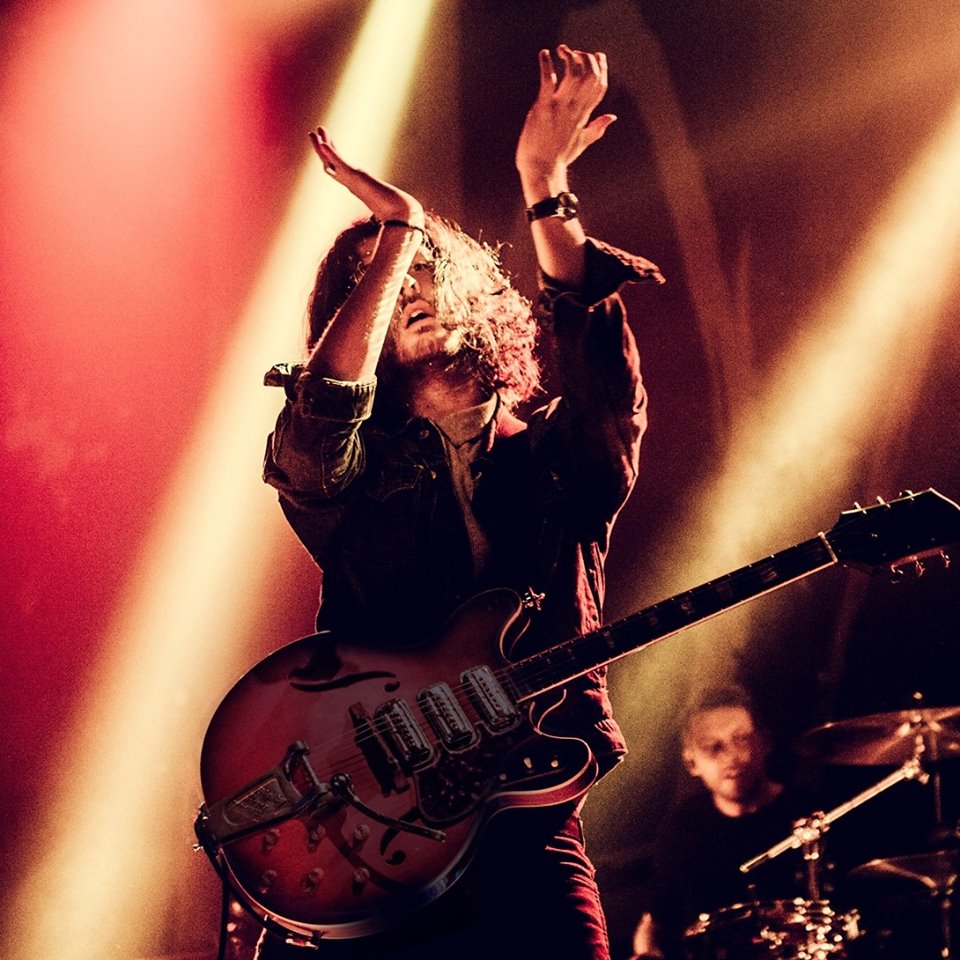 Hozier, the Irish gentleman responsible for mega-hit "Take Me To Church" has announced a welcome US tour.
It's been mostly all quiet on the Hozier front for the last couple of years, with the talented artist hinting at upcoming music via several social media posts. Hozier, whose full name is Andrew Hozier-Byrne, was last seen in the states touring in support of his exceptional debut album of the same moniker, which was released in 2014.
The musician announced the tour via Facebook,Twitter and Instagram with a post that read in part, "Very excited to announce the upcoming North American tour for later in the year which will coincide with the releasing of new work. The completion of the record is fast approaching and I'm eager to share it with everyone."
Ticket presale is slated for June 14th, while general sale begins on June 15th.
For further details, check out Hozier.com.
All North American tour dates are listed below…
09/15: CityFolk Festival Ottawa, ON
09/18: L'Olympia Montreal, QC
09/19: Rebel Complex Toronto, ON
09/21: Riviera Theatre Chicago, IL
09/22-23: Pilgrimage Music & Cultural Festival Franklin, TN
09/24: Beacon Theatre New York, NY
10/01: House of Blues Boston, MA
10/02: Lincoln Theatre Washington D.C.
10/03: The Fillmore Philadelphia, PA
10/05-7: Austin City Limits Music Festival Austin, TX
10/08: The Wiltern Los Angeles, CA
10/12-14: Austin City Limits Music Festival Austin, TX
10/14: The Marquee Tempe, AZ
10/15: The Observatory North Park San Diego, CA
10/16: Fox Theater Oakland, CA
10/18: The Paramount Theatre Seattle, WA
10/19-20: Roseland Theater Portland, OR
10/22: Orpheum Theatre Vancouver, BC
Preview by Tiffany Cuthrell, photo courtesy of Hozier